When people find out I'm in graduate school for Nutrition and *almost* a dietitian, they often make a comment that I must eat perfectly healthy all the time, or not to judge them for the french fries they are about to eat. But the reality is that I am NOT
Read More
When people find out I'm in graduate school for Nutrition and *almost* a dietitian, they often make a comment that I must eat perfectly healthy all the time, or not to judge them for the french fries they are about to eat. But the reality is that I am NOT
Read More
Taking your baby to a restaurant can be STRESSFUL. It doesn't have to be! The trick is being prepared. Babies who are old enough to eat solids but are still immobile are pretty fun to take out to restaurants! Just as long as you're not hovering too close to naptime
Read More
If you missed part one about going gluten free, go back and read it before you read this post! What's it like to have a gluten free diet? It seems like it should be really simple. Just stop eating foods with gluten. It's actually pretty difficult, since so many foods
Read More
Wondering if you and your kids should go gluten free? Have you ever tried a gluten free diet?  A lot more people are experimenting with removing gluten from their diets. People say they experience reduced brain fog, better energy, better digestion, and more. Should you go gluten-free?
Read More
Morning sickness is unavoidable during the first trimester, and it can make those first several weeks of pregnancy feel like a punishment. I have some tricks to get in healthy foods here and there, and it really makes a difference in how you feel! When I found out I was
Read More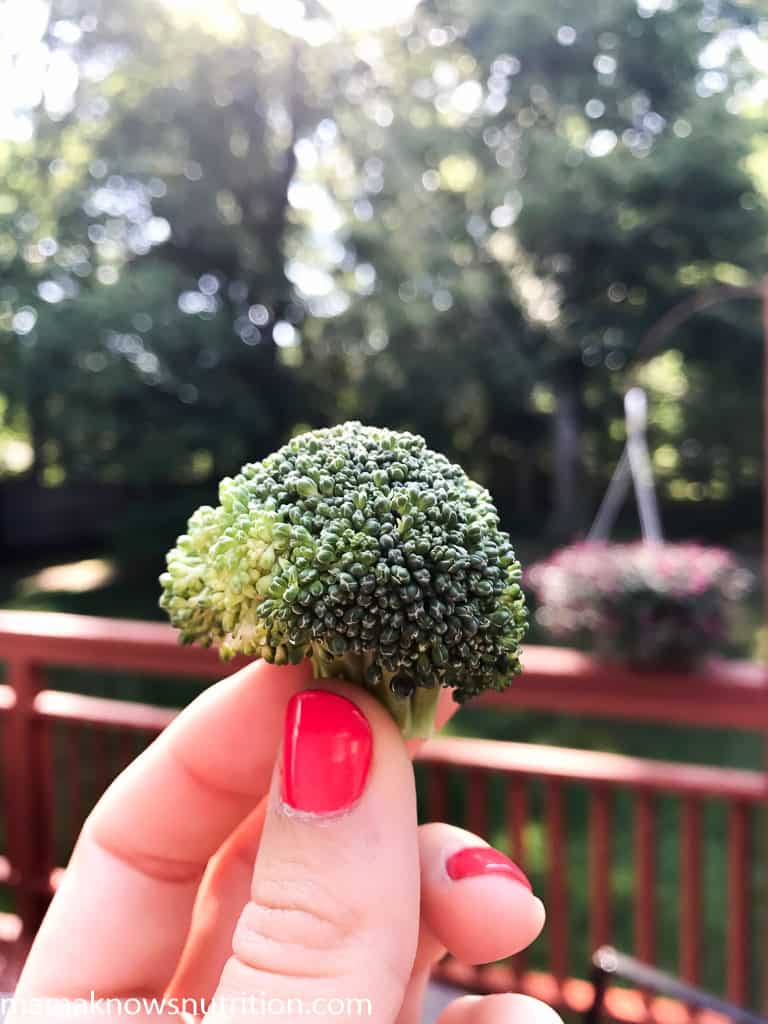 It can take 10, or 20, or even more times for young kids to be exposed to a food before they want to eat it. And even after they discover they like a food, they may eat it one day, and not the next. Now you know why half of
Read More
Hi! I'm Kacie Barnes, Registered Dietitian Nutritionist, mom of 2, and founder of Mama Knows Nutrition. Here you'll find everything you need to know to make feeding your little ones stress-free!
I specialize in nutrition for early childhood and have worked with hundreds of families to improve picky eating, get their kids eating better, and solve mealtime problems.
I have a Master of Clinical Nutrition from UT Southwestern in Dallas, TX and an undergrad degree from New York University. I also hold a second Master's Degree in Public Administration from the Maxwell School at Syracuse University.
grab one of my free guides
4 dietitian-approved tools to improve picky eating NOW
The ultimate guide to low-sugar cereals for toddlers
Step-by-step guide to keeping them sitting at the table longer