Husband calls and says, "let's go out to dinner tonight!" And there's me, in my leggings and the same sweatshirt I've been wearing the past three days, haven't showered yet, shouting "YES! YES YES YES YES YES! ADULT INTERACTION! YASSSS." If you're also a stay-at-home or work-from-home mom, I know
Read More
Husband calls and says, "let's go out to dinner tonight!" And there's me, in my leggings and the same sweatshirt I've been wearing the past three days, haven't showered yet, shouting "YES! YES YES YES YES YES! ADULT INTERACTION! YASSSS." If you're also a stay-at-home or work-from-home mom, I know
Read More
As if we don't already have enough to worry about, figuring out what to feed our kids, then we get to the pesky topic of HOW MUCH — and figuring out portion sizes for toddlers can be very tricky. Every mom wants to know how much their kids need. And
Read More
Looking for an easy way to reduce picky eating? Some kids can be pretty opinionated about what's on their plate! Generally I give the advice to have at least one thing at the meal you know they will like, and it's okay to serve other things you know they don't
Read More
In my last post I talked about how often you should serve dessert, and some DOs and DON'Ts when it comes to dessert with kids. Today I'm talking about how much they should have in one sitting. The recommendations may surprise you! 
Read More
For the past week, my toddler has asked me to eat m&ms at least 5 times every day. And at least one of those times he ends up crying over it. I send him with a pb & j sandwich to school 90% of the time. Those perfect lunchboxes you
Read More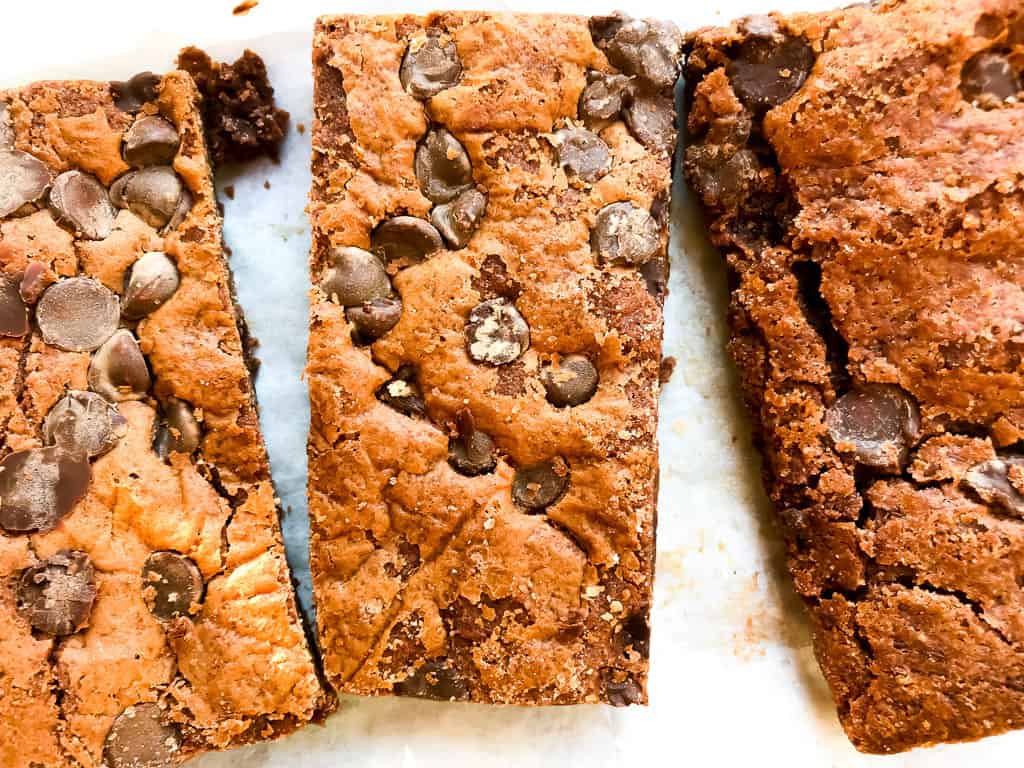 You just finished lunch and your toddler is asking for cookies. What do you do? Now it's 4 pm, and they're asking for cookies again. It's dinner time, and they're asking AGAIN! Do you give in? Kids can be very…persistent. (I kind of want to say annoying, haha!) We all
Read More
Hi! I'm Kacie Barnes, Registered Dietitian Nutritionist, mom of 2, and founder of Mama Knows Nutrition. Here you'll find everything you need to know to make feeding your little ones stress-free!
I specialize in nutrition for early childhood and have worked with hundreds of families to improve picky eating, get their kids eating better, and solve mealtime problems.
I have a Master of Clinical Nutrition from UT Southwestern in Dallas, TX and an undergrad degree from New York University. I also hold a second Master's Degree in Public Administration from the Maxwell School at Syracuse University.
grab one of my free guides
4 dietitian-approved tools to improve picky eating NOW
The ultimate guide to low-sugar cereals for toddlers
Step-by-step guide to keeping them sitting at the table longer