How to Boost Protein in Your Toddler's Favorite Recipes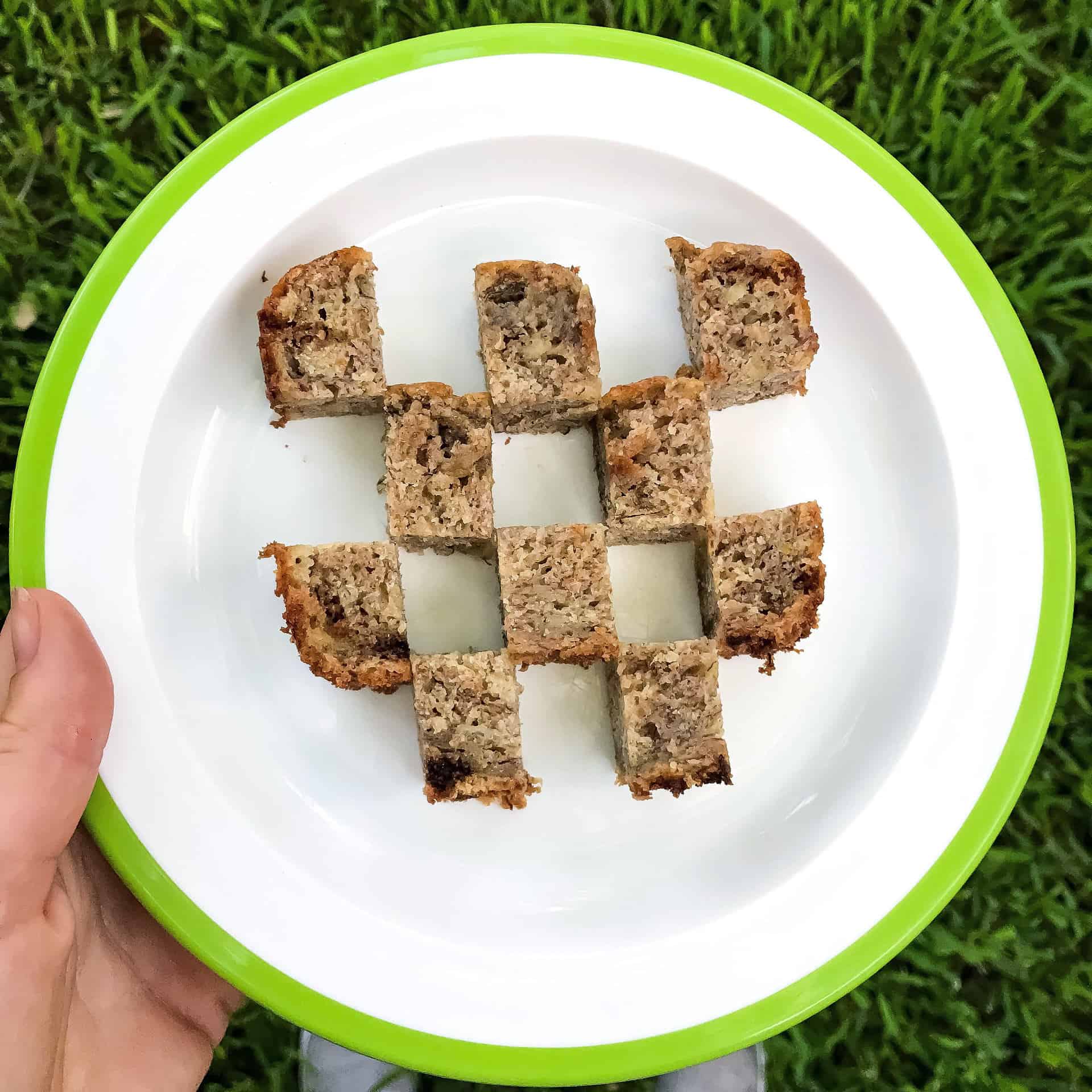 I've thought long and hard about what my 3 year old's love language might be. And I realized that there is one thing he loves no matter what sort of mood he might be in — carbs. Maybe you can relate?! Most toddlers I know are total carboholics. And that's okay, because it's normal and healthy for them to have up to 60 or 65% of their diet be made up of carbs. But they still need a little protein boost in their meals!
Getting protein in can definitely be a struggle at times. Though their protein needs are low compared to adults, they do get great benefit from having some protein in their meals. Not only does it contain building blocks for growing strong bodies, but it also helps keep them full longer. Then they can make it to the next snack or meal time more easily. And hopefully avoid a hunger meltdown!
A little bit of protein goes a long way for our little ones. So do not be dismayed if they regularly turn up their nose to eggs, meat, and fish. We are accustomed to much bigger protein portions here in America than they need. Like a half of a chicken breast, for example? That's more protein than a toddler or preschooler needs in an entire day!
Since they do usually choose carbs first – and sometimes ONLY eat the carbs on their plate – I wanted to help you find some ways to boost those carbs with a bit of protein.
Adding a small protein boost to their favorite carby foods is a great way to:
make mealtimes easier- just serve one thing instead of making multiple meal components
get protein in your toddler who only wants to eat carbs
serve balanced meals that have all three macronutrients necessary for growth and development- carbohydrates, protein, and fat
have peace of mind that they are getting the nutrition they need

Toddler Friendly Recipes
I have carefully selected these recipes below for you to try! There are muffins, pancakes, french toast, smoothies, granola, cookies, bars, energy bites…total toddler heaven. All of these are lower in added sugar than the traditional versions, and some are even free of added sugar! The common theme among them all is a hearty boost of protein.
Some use very unconventional ingredients – like lentils – but I encourage you to give them a try. I've been pleasantly surprised by using lentils and chickpeas in baking. Their flavor typically disappears into the background and you'd have no idea they're in there. My husband is usually an even tougher critic than my kids, and he willingly eats the baked goods I make that have legumes inside, if that helps convince you!
Protein Packed Breakfast Recipes
Baked Oatmeal French Toast Sticks via The Lean Green Bean (pictured)
Healthy Banana Chocolate Chip Muffins via Lively Table
Flourless Blueberry Muffins [Gluten-free, no added sugar] via Healthy Inspiration
Lentil Banana Muffins via The Lean Green Bean
No Bake Oatmeal Raisin Breakfast Cookies via Better is the New Perfect
8 High Protein Smoothies via Smart Nutrition
High Protein Peanut Butter Granola via Smart Nutrition
Sweet Cherry Gingerbread French Toast Bake via The Lean Green Bean
Mandarin Orange French Toast via Amy Gorin Nutrition
Sweet Potato Protein Pancakes via The Lean Green Bean
Protein Packed Bars, Bites, and Cookies
No Added Sugar PB&J Baked Oatmeal Bars via Lively Table (pictured)
No Bake Peanut Butter Cereal Bars via Better is the New Perfect
Peanut Butter Cup Quinoa Energy Bites via Lively Table
Almond Butter and Jelly Energy Bites via Kara Lydon
Chocolate Pea Cookies via The Lean Green Bean
Chocolate Peanut Butter Squares via BeeKay Nutrition
5 Ingredient No Bake Nut Butter Bars via Mama Knows Nutrition
Blueberry Coconut Energy Balls via Make Healthy Easy
Want More Recipes?
Be the first to know when my ebook No Sugar, Still Sweet is available to purchase. I'm partnering with Heather Staller, recipe developer and cooking instructor to bring you the ultimate guide to reducing added sugar for your little ones!
Heather is developing recipes with ZERO added sugar, while I'll be sharing all my nutrition knowledge. In the book you'll learn why it's so important to reduce added sugar, lists of store-bought products that are added sugar free, my top 10 ways to lower your kids sugar intake, and more.
The book will launch in early 2019. Join this list below to get the updates, including my guide to the lowest sugar breakfast cereals for kids, which will hit your inbox after the holidays!