Nut-Free Snack Guide for Toddlers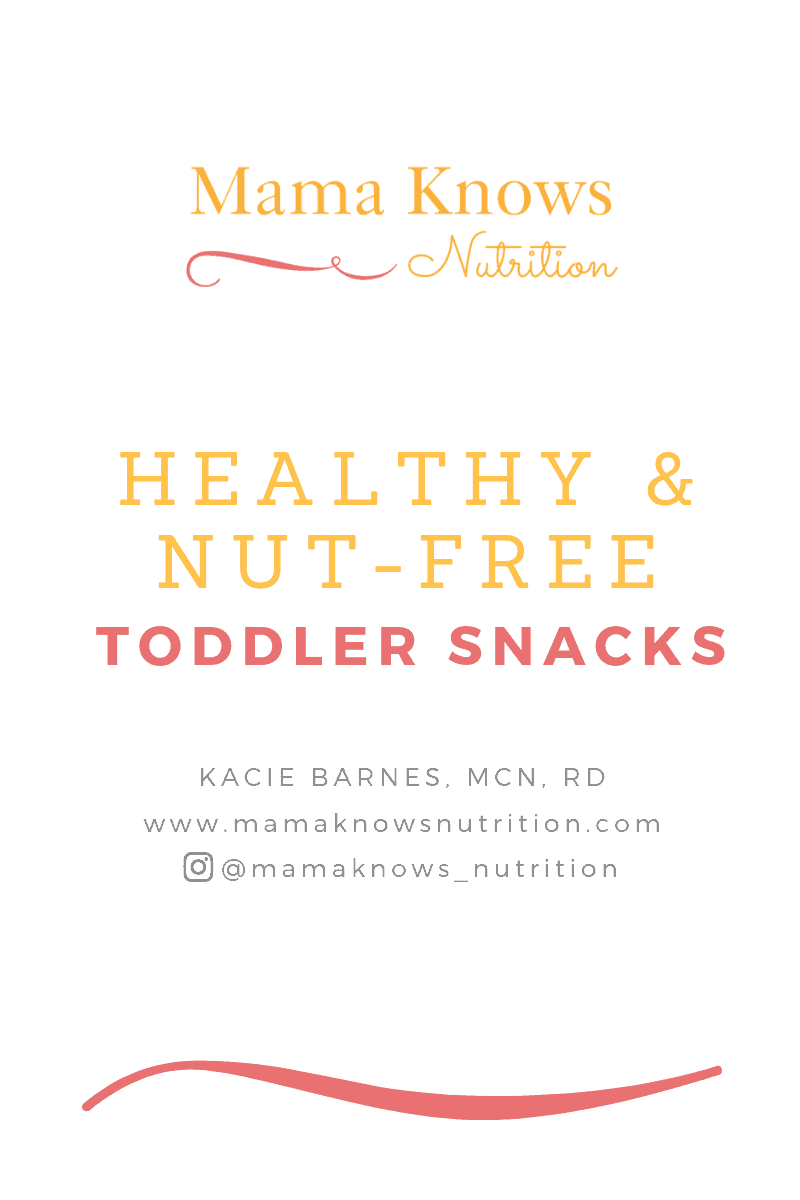 This nut-free snack guide is dietitian-approved! Purchase your downloadable PDF here for just $3.50.
You don't want to send Goldfish or graham crackers every day, but your little one's school or daycare doesn't allow nuts or peanuts, and that majorly limits your options!
While fruit is a great option, you don't always have it on hand – especially by the end of the week. Or you were just too busy and didn't have time to prep fruit. That's okay!
There are many healthy snack options that are also nut-free and available at grocery stores.
I put together this snack guide with my top recommendations for nut-free bars, cookies, crackers, and chips. Basically, all the stuff your toddler loves.
But you can feel good knowing that I chose the healthiest versions of these snacks! So they still are getting some nutrition in them.
Most of these products can be found at Whole Foods, and many can also be found at Target or your local grocery store. Some are on Amazon too, so you can stock up on the snacks that are your little one's favorite!
Download the PDF guide here and pull it up on your phone at the store!
I included pictures of the packaging so you can easily locate them on the shelves.
Important Note
These snacks are all approved for nut-free facilities because they do not contain nuts in the ingredients. Be aware that some products are made in facilities that also process peanuts or tree nuts.
The labeling that says "may contain nuts" or "made in a facility that also processes nuts" is COMPLETELY VOLUNTARY by manufacturers. This is important because this labeling, OR the absence of it, does not guarantee that there is not possible cross-contamination.
So if you have a food allergic child, this guide is not made for you (I'm sorry!). This is because while none of these products contain nuts in the ingredient list, there is potential for cross-contamination, and therefore may be unsafe for some children with food allergies.
Check out this page for some food allergy safe ideas!
Please contact me with any questions on this!
Don't Need Nut-Free?
I also have a toddler-friendly grab-and-go snack guide here, that has products containing 5g or less added sugar. I found all these snacks at my local Target, so there's a good chance you'll find them at yours, too!