Jump to Recipe
Did you ever think you'd see chocolate and veggies in the same recipe?! Well, I'm here to tell you that it is not only possible, but it's DELICIOUS!
This post contains affiliate links. As an Amazon affiliate, I earn from qualifying purchases at no extra cost to you.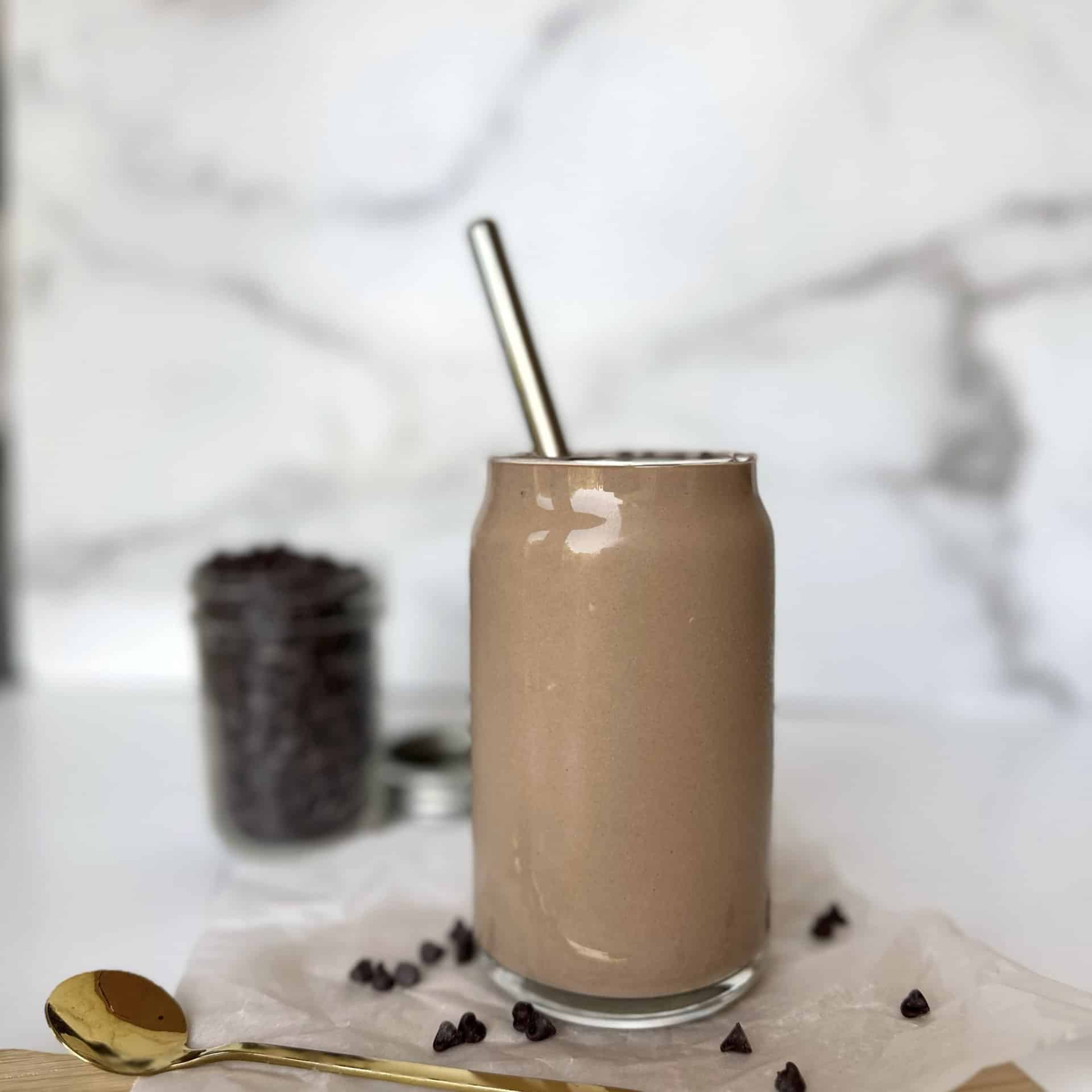 Why I love this chocolate smoothie recipe
Smoothies are always the answer when you don't know what to make, but want to get some good nutrition in. They are so easy to eat, that most picky eaters will at least try them. And in my house, anything chocolate is a winner!
Smoothies are one of my best hacks for getting protein and veggies into a meal/snack that kids and adults will love. They're easy, customizable, quick, and you don't have to do a ton of grocery shopping to make them. You probably keep some if not most of these ingredients already on hand!
Amazing healthy chocolate smoothie recipe
Zucchini is not something you usually squeeze into a breakfast or snack. The flavor is so mild when it's raw that you're not going to notice it in the smoothie at all! Zucchini contains a variety of vitamins, minerals, and beneficial plant compounds, like antioxidants.
This particular smoothie recipe can become your go-to when you want to pack in a bunch of nutrients. Thanks to the dates, it's sweet but not too sweet. It's got veggies in it, protein and fat from nut butter, hemp hearts, and milk, and it ends up tasting like a chocolate milkshake!
Also, if you're in the market for a blender for smoothies (and a million other things!), this one is the best out there! Or if you're just looking for a single-serve smoothie blender, this is my other favorite!
Ingredients Needed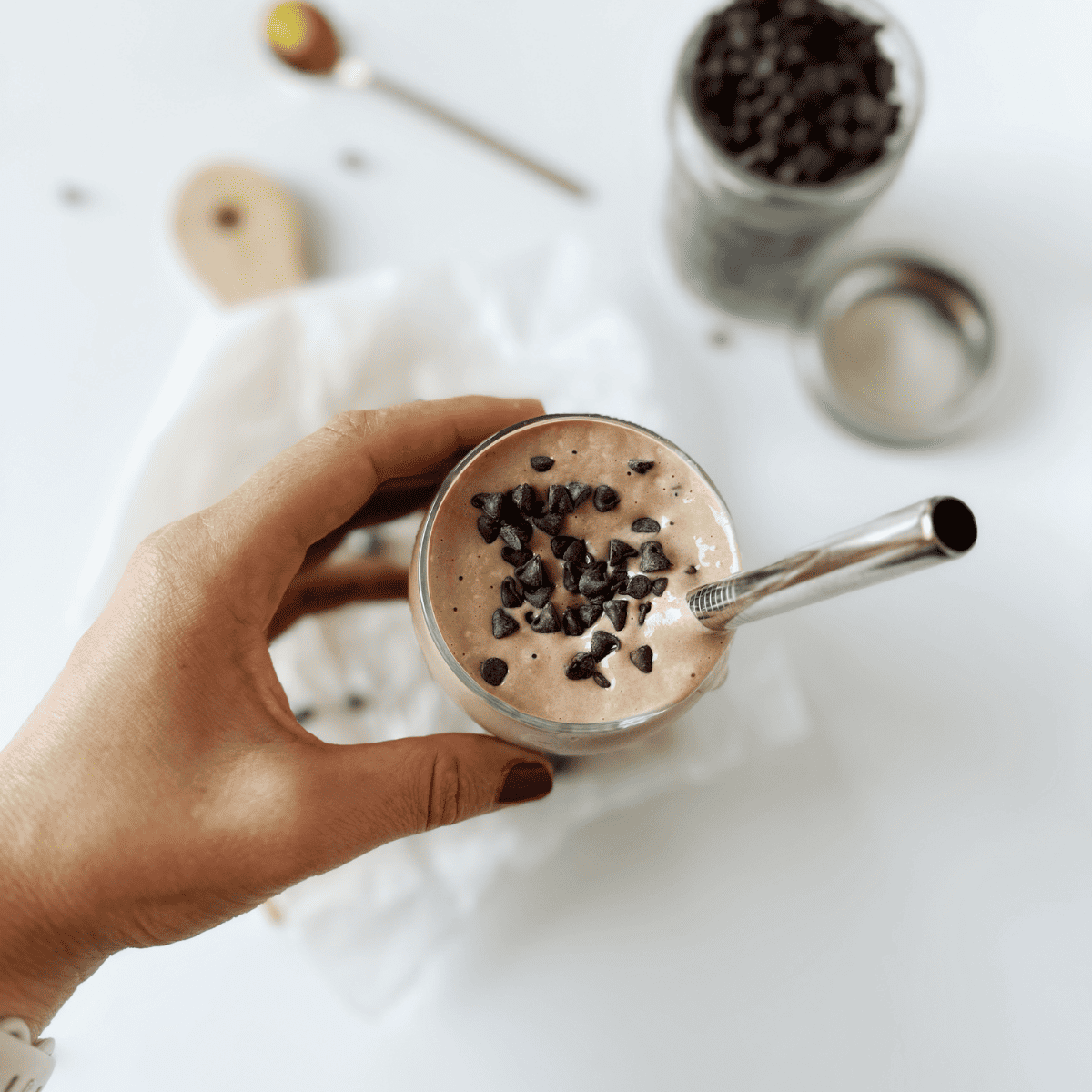 All you need is:
1-¼ cup milk (I like 2% milk but you can use any kind)
3 dates (pitted!)
2 tbsp cashew or almond butter
1 small raw zucchini
1 large frozen banana
2 tbsp cocoa powder
1 tbsp hemp hearts (optional)

You could also add chia seeds instead of hemp seeds, but keep in mind that chia seeds will have a little more texture, even when blended!
How to make this recipe
Combine all ingredients in a blender.
Blend for 1-2 minutes or until all ingredients are incorporated and texture is consistent.
Add ice for a thicker, icier consistency.
Serve chilled!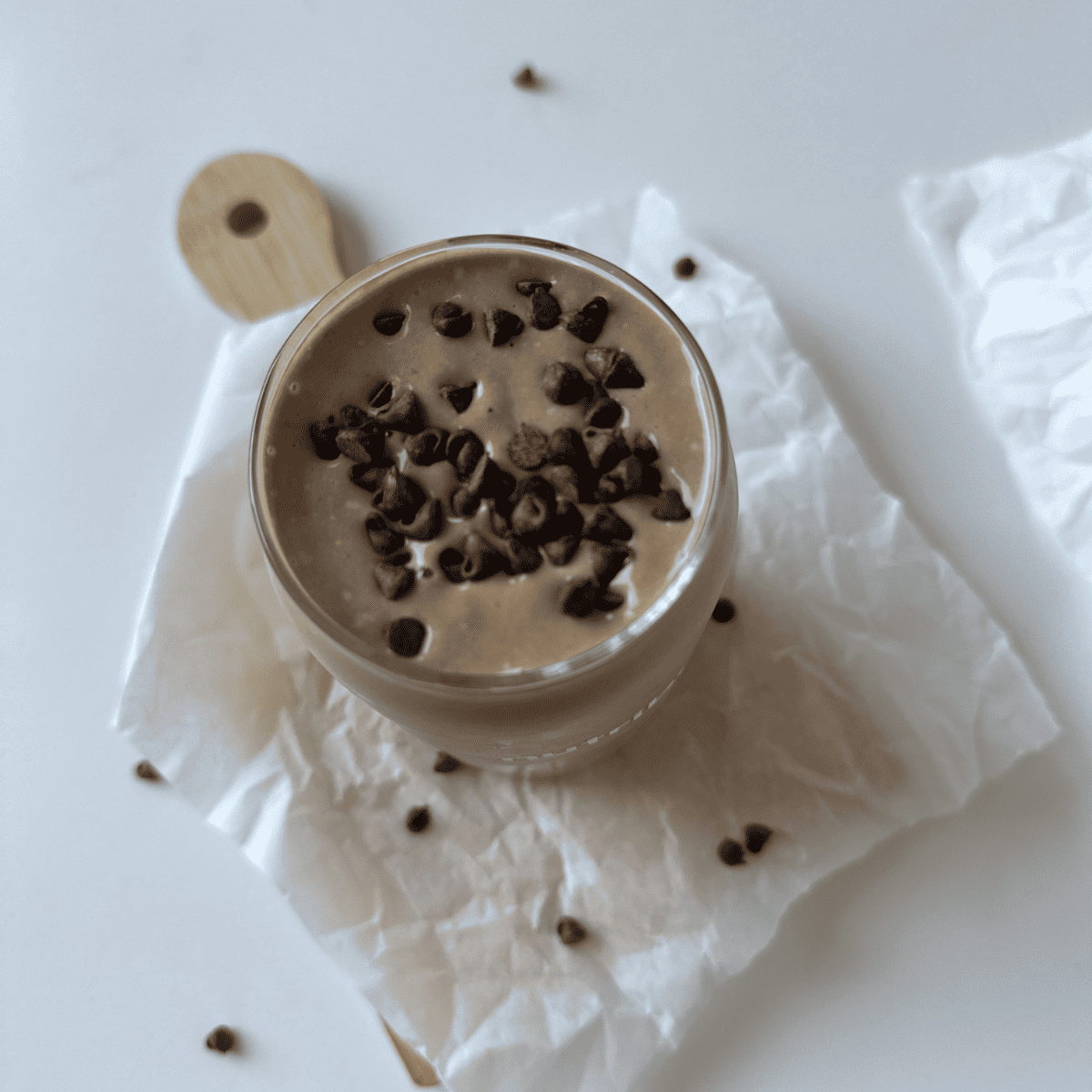 Recipe FAQs
Can I use another vegetable besides zucchini?
I think zucchini works best in this recipe because its high water content allows it to blend in with the rest of the ingredients without adding any flavor. I have made smoothies with cauliflower before as well, but I haven't tried it in this one. It would probably work well, though!
Can I use a different type of milk?
Yes! You can use any type of milk you want. Using an alternative milk will change the nutrition stats a bit (likely less protein and fat unless you're using soy milk), but it will still blend up nicely!
Can you make this vegan?
Yes, when you use a dairy-free milk, this can be a vegan smoothie recipe.
Can you make this nut-free?
Yes! Omit the nut butter, or add a nut-free butter like sunflower seed butter or granola butter.
Should I tell my kid that it has zucchini in it??
Yes, and let them add the ingredients to the blender so they can see exactly what goes in it! This is how I introduced my kids to both spinach and cauliflower when they became picky as toddlers. You don't have to make a big deal about it, you're simply adding it as one ingredient to the recipe. It's lovely for them to see that they like something with a vegetable in it. Even though the smoothie doesn't taste like vegetables, it increases their familiarity with the veggie.
Expert Tips
I love to top my smoothie with hemp seeds (sometimes instead of putting them in the blender); I love the added texture when you sprinkle them on top, but either way works great! You can also sprinkle with a few mini chocolate chips on top if you want!
I personally love using cashew or almond butter in this recipe. You could definitely use peanut butter, but I find that peanut butter dominates the taste a little bit more than cashew or almond. If you're looking for a peanut butter chocolate treat though, that could fit the bill perfectly!
Other recipes you might like
Healthy Chocolate Smoothie – if you want to try another healthy chocolate smoothie recipe, this one uses avocado!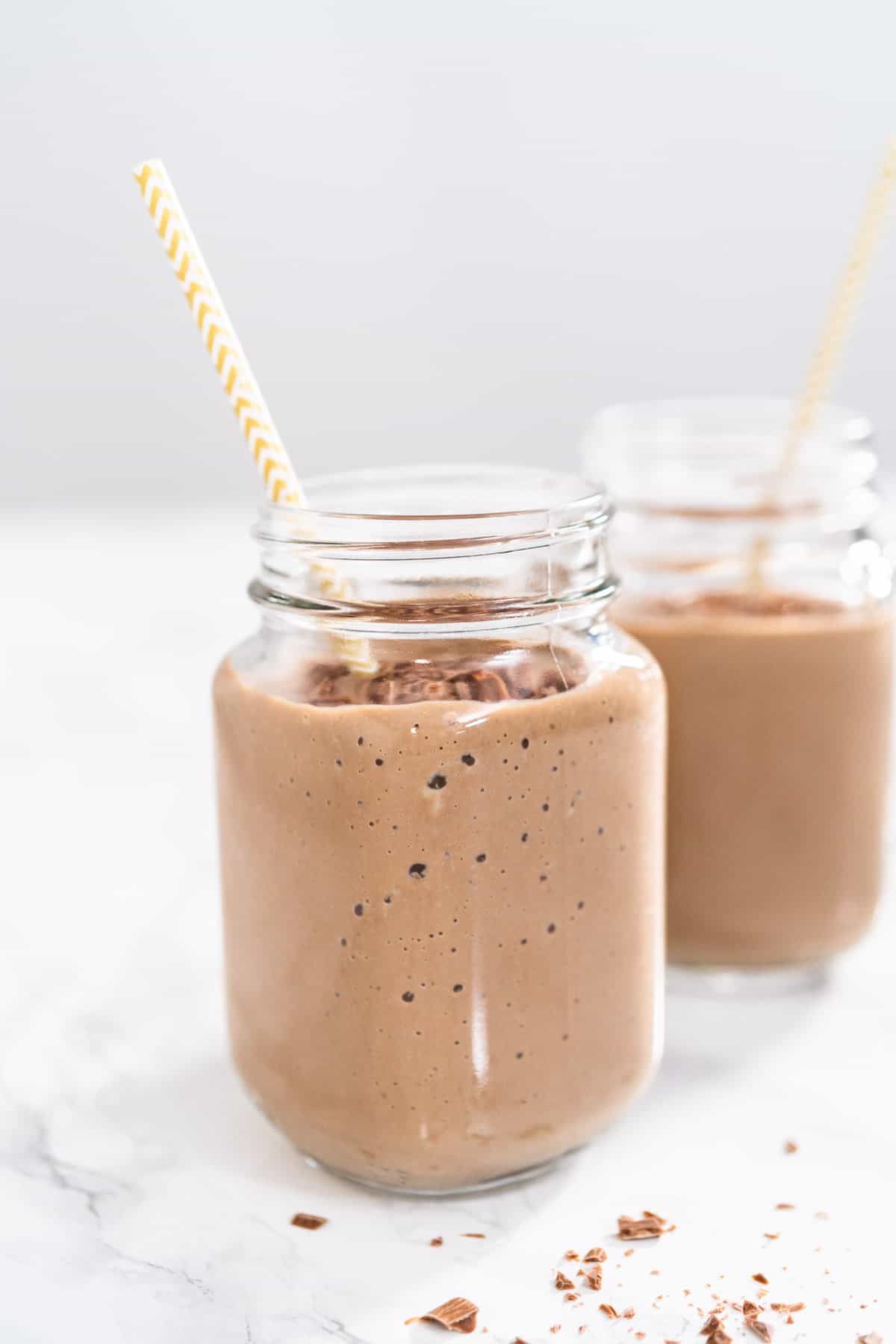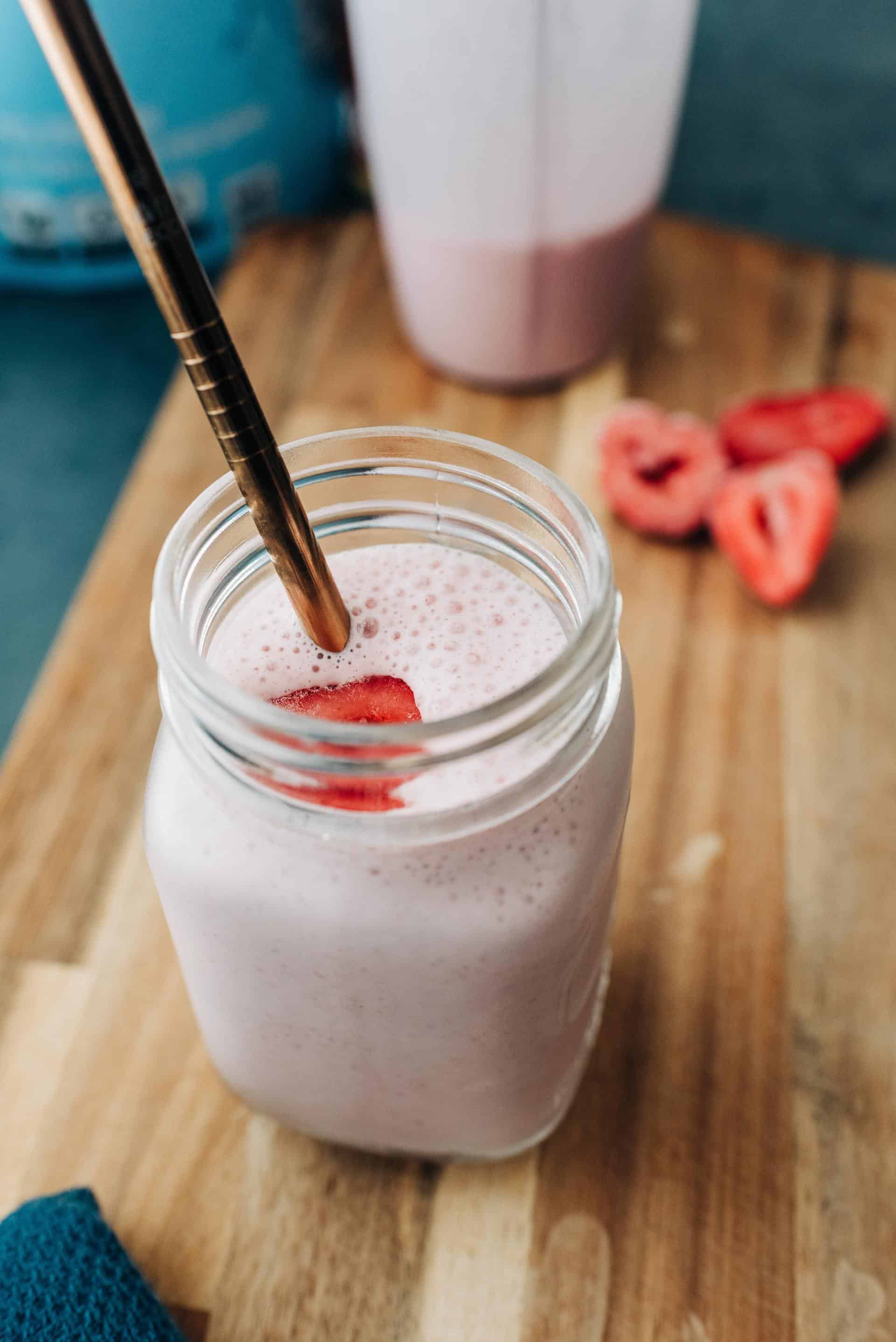 Meal and snack ideas for you
If you want more ideas for healthy, easy meals and snacks for your family, check out my Meal and Snack Survival Guide! It will simplify your mealtimes and make feeding your kids a breeze!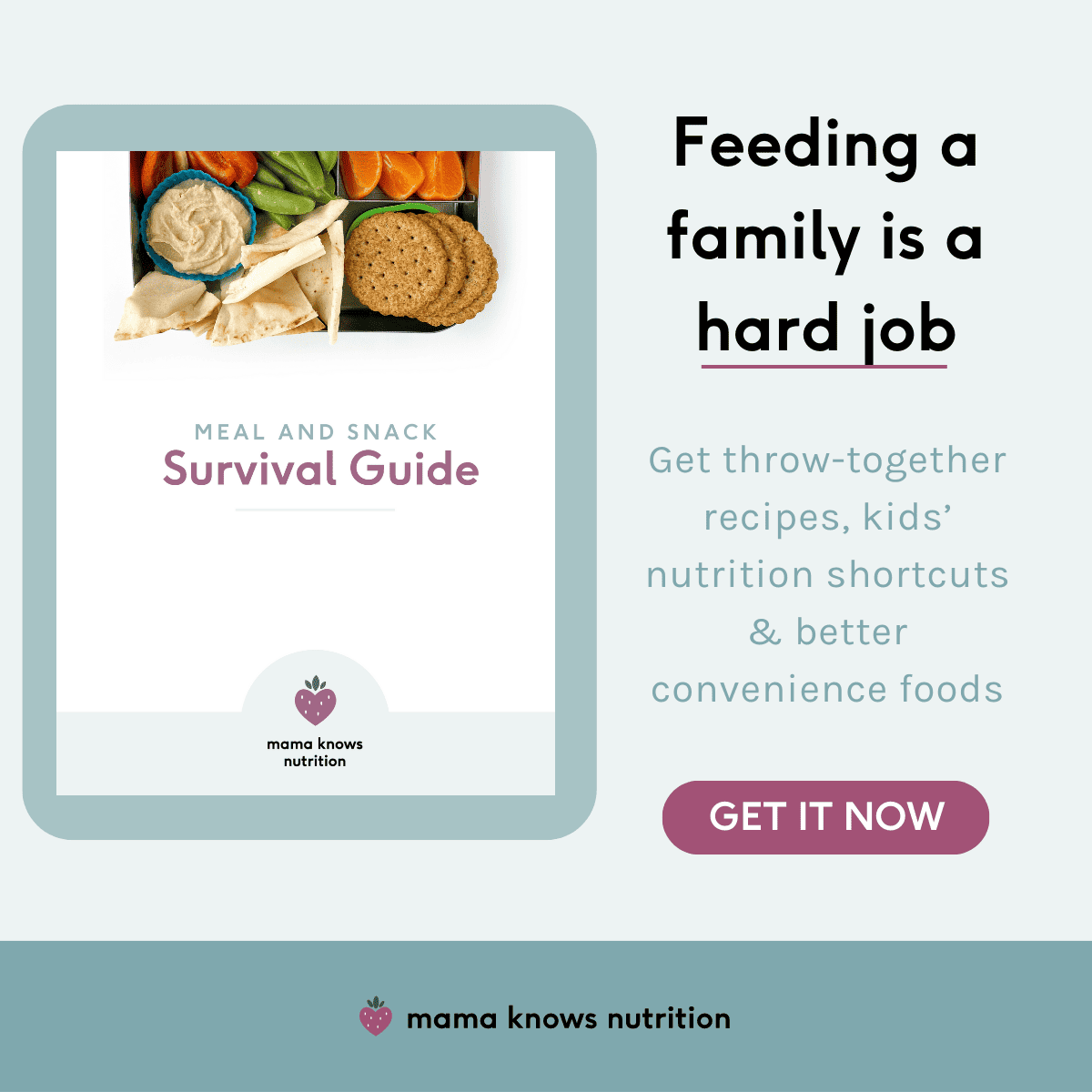 Chocolate Veggie Smoothie Recipe
Chocolate Veggie Smoothie
Ingredients
1-1.25

cup

milk

2%

3

dates

pitted

2

tbsp

almond butter

or cashew butter

1

zucchini

1

frozen banana

large

2

tbsp

cocoa powder

unsweetened

1

tbsp

hemp hearts

optional
Instructions
Combine all ingredients in a blender

Blend for 2 minutes or until all ingredients are incorporated and texture is consistent.

Add ice for a thicker, icier consistency.

Serve chilled!
Notes
This smoothie recipe has no added sugar. The sugar is all naturally occurring, so I'm not worried about it being a little higher. Fruit smoothies tend to have a bit higher sugar content and that's okay!
Nutrition
Calories:
315
kcal
Carbohydrates:
33
g
Protein:
12.5
g
Fat:
14
g
Sodium:
82
mg
Sugar:
23
g