If you've been looking for a reliable and REAL source for healthy snack ideas for kids and toddlers, you found her! I'm a mom of two and Registered Dietitian Nutritionist who works exclusively with young kids, so I know how frustrating snack time can get.
I need healthy snacks to be quick and easy. We already have to make three meals a day, right? I don't know about you, but I don't want to spend ONE minute longer than I have to in the kitchen. Plus, who ON EARTH has the time for Pinterest-perfect when the kids are constantly begging for one type of snack and you're frantically looking around like, "I've got to be able to find something healthier than this!!"
I created this post to serve as your go-to reference for healthy snack ideas for kids and toddlers. Save it, share it, print it, Pin it– just don't lose it! Because I'm pretty sure you'll want to read this one again and again.
(And, just a head's up this post contains affiliate links. If you buy through my link, I get a kickback.)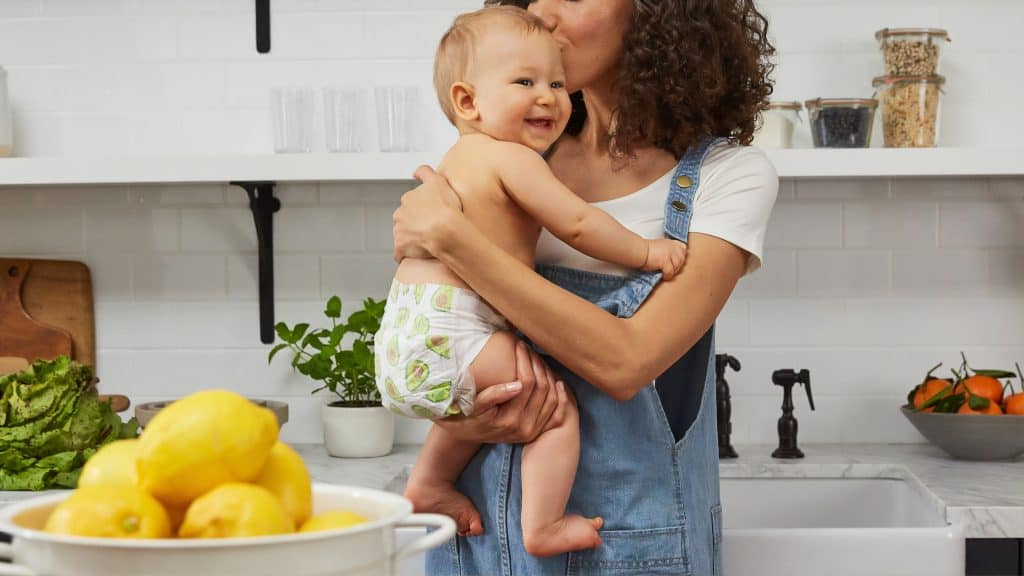 A Note on Snack Drawers:
Choices for snacks are GREAT, but when it comes to unrestricted access to snack drawers… I am not a fan for young kids and toddlers. Here's why:
They're not old enough for unlimited access to all the snacks they could possibly want. They don't have the decision making skills or the impulse control to be in charge of this.
Unlimited snacks can make picky eating worse! I can't tell you how many clients I've worked with one-on-one who are BEYOND frustrated with their picky eater, and a big part of the problem is that they can get their own snacks whenever they want.
What To Do Instead
I'd love for you to be able to offer two options for them to choose from at snack time. So, that can be you asking, "Sweetie, would you like peanut butter on banana or cheese and crackers?" Or, maybe you offer two different types of granola bars. As long as you are ultimately in control of what and when they eat.
And, this doesn't mean you have to be a strict drill sergeant about it or anything– it just means that you decide what's appropriate when. You create boundaries, and they get some choice and flexibility within that.
Pro Tip: Pantry + Fridge = Great Snack
To keep things balanced, I typically allow my kids one "pantry snack" and one "fridge" snack each day. The pantry is where all the magical, fun, colorful packages are… the fridge is so boring. Apples are SO BORING. (Unless they have a Mickey Mouse sticker– then they're acceptable.)
Okay, so now that we're on the same page with snack time, and we're closing the snack drawer for good, what can we actually offer these hungry littles?
Here are 48 snack ideas that will make your day a little easier!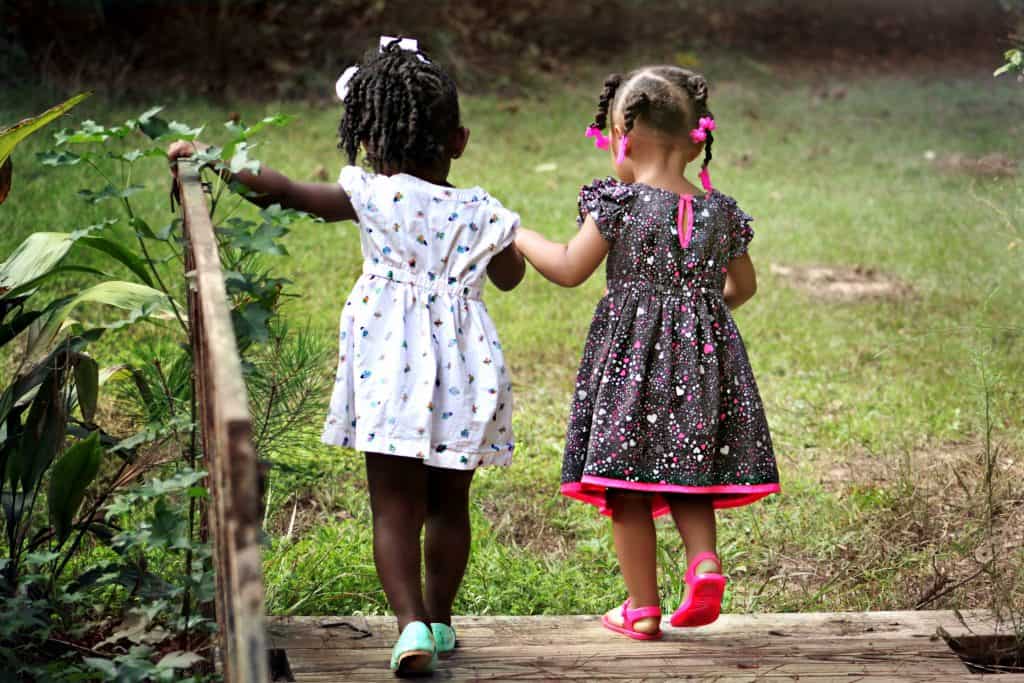 Healthy, Fresh Fruit Snack Ideas for Kids
Fresh fruit is a great place to start. Pair these fruits with a healthy dip from the list below for a healthy, fun and satisfying snack.
1. Berries
2. Melon (Watermelon and cantaloupe are budget-friendly picks!)
3. Mangoes
4. Pears
5. Kiwis
6. Bananas
7. Apples
8. Peeled Oranges/Mandarins
9. Grapes (Slice lengthwise for safety)
10. Pineapples
Fun & Healthy Fruit Dip Ideas
Serving a dip feels more exciting than fruit alone, and it adds more staying power to keep them full longer!
Plain full-fat or low-fat yogurt
Peanut butter or Sunbutter (nut-free)
Low-fat cottage cheese
Fresh whipped cream or whipped coconut cream
Melted coconut butter
Healthy Vegetable Snack Ideas for Kids
Tip: Pair fresh veggies with crackers and a dip from the list below!
11. Cucumber sticks
12. Broccoli
13. Cauliflower
14. Green beans
15. Carrots (Shredded or thinly sliced for toddlers)
16. Snap peas (Peel strings off for toddlers)
17. Jicama sticks
18. Avocado (So good on crackers!)
Veggie & Cracker Dip Ideas
Hummus
Mild Salsa
Laughing Cow spreadable cheese wedges, or cream cheese
Ranch dressing
Black bean dip (blend 1 can black beans with salsa)
Peanut Butter/Sunbutter
Guacamole
Canned/Packaged Fruit and Veggie Snack Ideas
19. Canned/jarred fruit, unsweetened, packed in fruit juice (Pineapple, pears, peaches)
20. Fruit cups, unsweetened, packed in fruit juice (Pears, peaches, mandarin oranges, pineapple)
21. Unsweetened applesauce cups or pouches
22. Raisins or dates
23. Freeze-dried fruit
24. Frozen peas and/or corn (Seriously, serve it frozen– kids love it!)
Healthy Crackers and Packaged Snacks for Kids & Toddlers
25. Whole-grain crackers (I like Triscuits, Wasa, and Ak-Mak)
26. Trail mix (Just no whole nuts for toddlers– they're a choking hazard!)
27. Brown rice cakes (I like Lundberg Farms brand)
28. Mini whole wheat bagels
29. Plantain chips
30. Seaweed Snax
31. Simple Mills Almond Flour Crackers
32. Hippeas
33. Harvest Snaps Pea Crisps
Healthy Dairy & Protein Snack Ideas for Kids & Toddlers
34. Cheese slices or sticks (I like mild cheese like mozzarella, Monterey Jack, or Muenster)
35. Babybel cheese
36. Black olives
37. Canned chickpeas
38. Sliced hard-boiled eggs
Health Bars for Kids & Toddlers
40. Dino Bars— the best toddler bars, perfect for ages 1 and up. Get 10% off with code mamaknows10!
41. Larabars (The adult ones, not the kid ones– the kid ones have added sugar)
42. Skout Organic Kids Bars – get 20% off with code MAMAKNOWS
43. That's It fruit bars
Better Alternatives to Fruit Snacks
What is it about fruit snacks? My kids go nuts for them, but they're not great for their teeth. Here are some better options with no added sugar.
43. Nature's Bandit fruit sticks
44. Stretch Island fruit leather
45. Bear Real Fruit Yo-Yos
Better Alternatives to Goldfish Crackers
46. Annie's Whole Wheat Bunnies
47. Lesser Evil "No Cheese" Cheesiness Paleo Puffs
48. Ka-Pop Cheddar Puffs