I'm a big fan of eggs for toddlers. My kids are usually pretty happy to eat them, and because they're a great source of protein, fat, vitamins and minerals (and because they're such an easy go-to meal!) I'm happy to serve them. So we rely on eggs pretty often at our house.
Whether you're an egg family like us, you choose not to serve eggs and want to make sure that's okay, or if you'd love to serve eggs but your toddler isn't having any of it– I've got you covered! This post will break down all the reasons why I love eggs for toddlers. I'm sharing the health benefits of eggs, the serving recommendations, and my favorite toddler-approved egg recipes.
Are eggs good for toddlers?
Yes yes, I know eggs were in the news again recently for a new study that says there could be a link between egg consumption and cardiovascular disease & mortality. But it's important to remember that every study has limitations, especially when we're trying to figure out how ONE food affects health. (Think about how many different foods you eat every day!) And, good news- a meta analysis of several other studies with hundreds of thousands of participants found no link between moderate egg consumption and elevated risk for cardiovascular disease.
Here's what I know for sure about eggs:
They're a high quality protein;
They contain the full range of B vitamins (including choline);
They support brain development with fat and omega-3s; and
They're got lots of other vitamins and minerals that we need.
What kind of eggs are best for toddlers?
I would suggest choosing pasture-raised eggs if you can. They are higher in some vitamins and omega-3s, and lower in saturated fat. Win-win!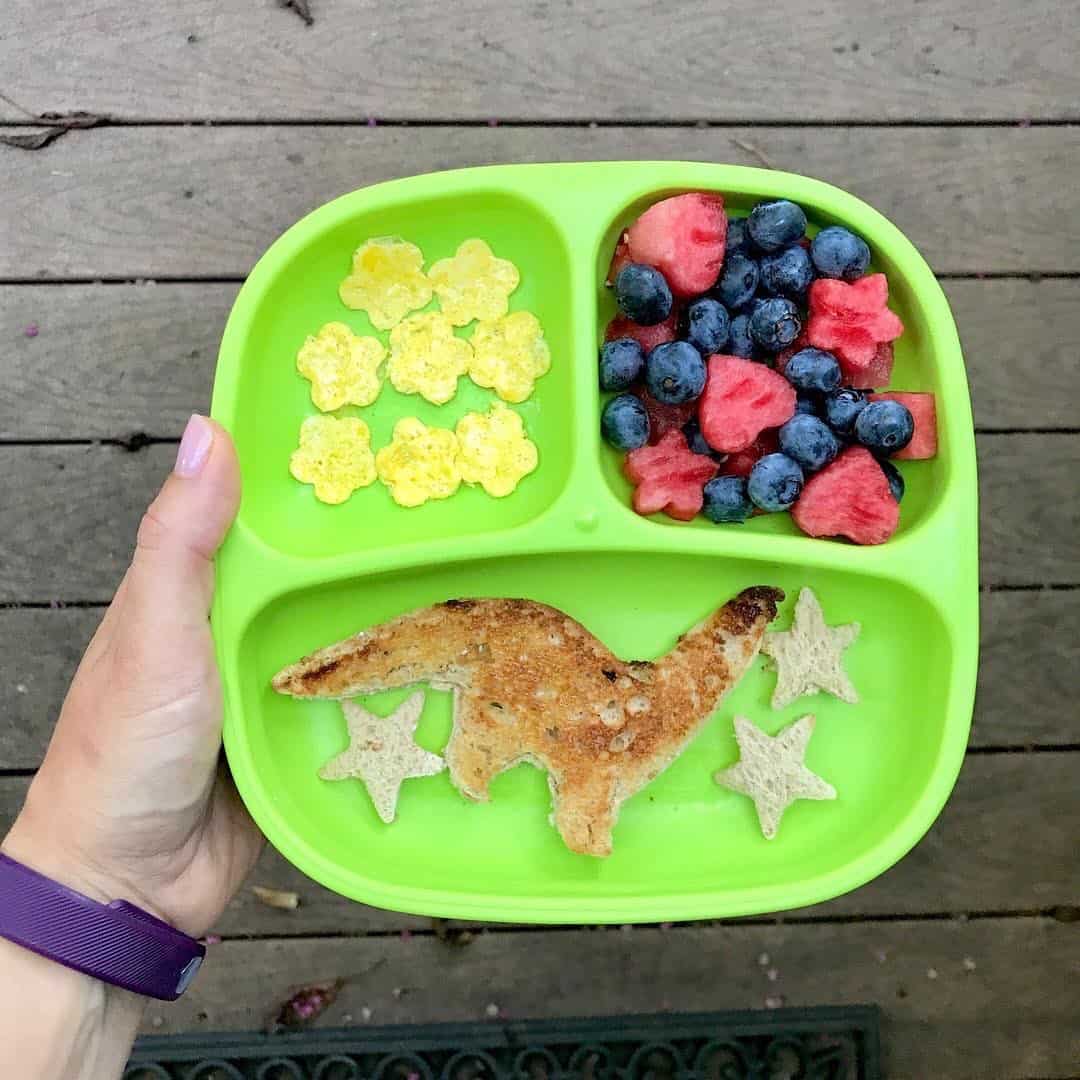 How many eggs can toddlers eat?
The official scientific recommendation says to serve up to 7 eggs per week. This can mean one a day, or two to three a day if you don't serve them daily.
Can toddlers eat eggs every day?
I wouldn't recommend serving eggs every single day, but just because I want you to make sure your little one still gets variety in their diet. Variety will help ensure they meet all their nutrient needs. And, it exposes them to more, different foods. (You know I'm always thinking about preventing picky eating!)
How many eggs is too many?
Honestly I wouldn't worry about how many they eat in one sitting, as long as you're not serving them every single day. Sometimes my toddler will eat 3 or 4 eggs at once! I like being able to allow them to eat more of whatever I'm serving at the meal until they are satisfied.
That said, if you need to save some so everyone else can eat too, it's okay to say there's no more. Just offer them something else instead.
What if my toddler can't or won't eat eggs?
Though eggs are a healthy option, your little one doesn't have to eat them to be healthy. Whether you choose not to serve them, they don't like them, or they're allergic, rest easy. Your child can still get all the nutrients and benefits of eggs from other foods.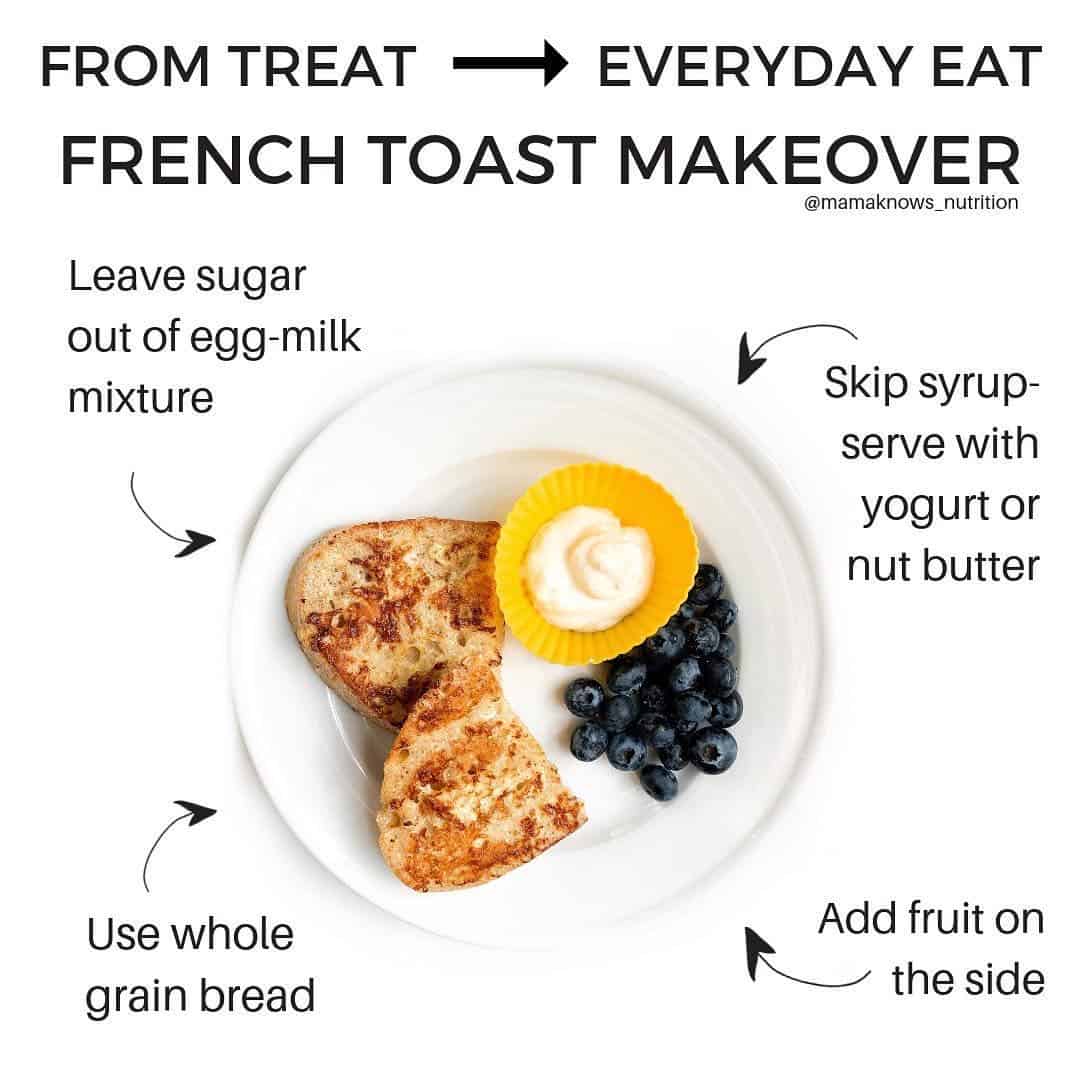 How can I get my toddler to eat eggs?
Want to start serving eggs more often? Here are some ways to try serving eggs to a toddler that doesn't like eggs! Even though some of these recipes mean your child is only getting ¼ or ½ of an egg in a serving, I still count it!
French Toast
Pancakes (I like these)
Hard boiled egg whites. (For some reason I know many toddlers who will eat the whites but not the yolk.)
Fried rice
Fun shapes (see above pic! I cooked an omelet and used a small cutter to make flowers)
Egg cooked into oatmeal (recipe below)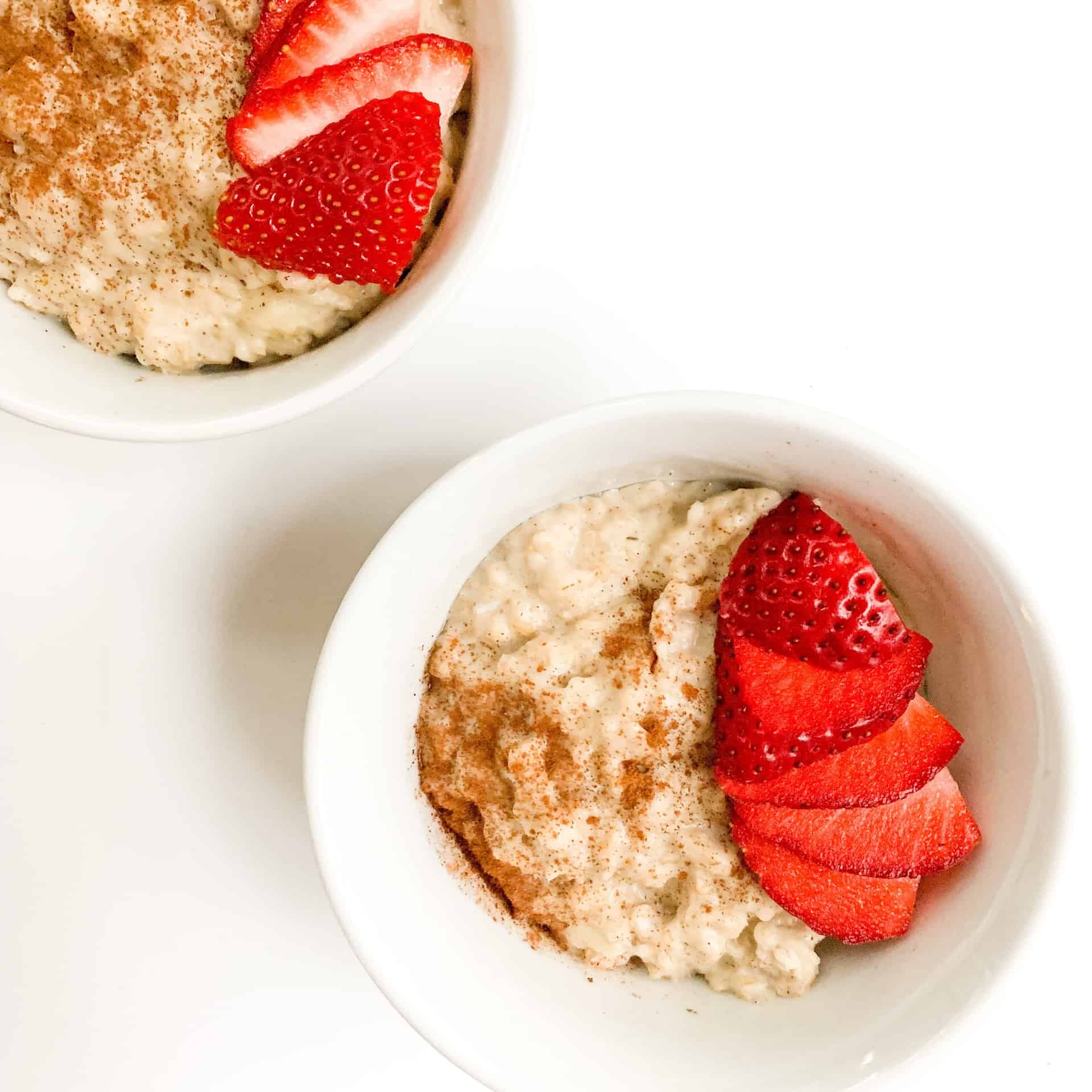 Recipe: Eggs In Oatmeal (A Toddler Favorite)
Eggs In Oatmeal
Easy healthy oatmeal with an egg added for extra protein! Plus no added sugar!
Ingredients
1

Cup

Quick Oats

1 ¾

Cup

Milk

(Dairy or Non Dairy)

1

Banana, Sliced

1

Large Egg

1

Pinch

Cinnamon
Instructions
Add the milk to your pan, and heat to a boil. Stir in the oats and banana. Turn heat down to low. (In the video I measured the oats first so I put them in first, but they take longer to cook when you do it that way.)

Cook, stirring occasionally until thickened.

Crack egg into oats and stir vigorously! Once you have the egg incorporated you can put it back over low heat to cook it through.

Continue stirring so that the egg doesn't clump. Stir in a pinch of cinnamon and vanilla if you'd like. Serve!
Notes
This recipe has no added sugar!
Nutrition
Calories:
235
kcal
Carbohydrates:
30.5
g
Protein:
10
g
Fat:
6.5
g
Fiber:
3.7
g
Sugar:
12.5
g
Need more fun breakfast ideas for toddlers?
Check out my free breakfast choice cards download for drama-free mornings with lots of variety!