This post is Part 2 of our allergy-friendly series. Click here to read Part 1 on peanuts.
If your little one has an egg allergy, excuse my french, but you are a badass.
Feeding kids is hard enough without the high-stakes nature of a potential allergen hiding in every breakfast menu. Without the momentary panic that runs through you every time you hear a snack wrapper crinkling when you didn't expect to. Without the extra mental load that comes with researching, planning, and asking about the menu in advance any time your child eats anywhere.
I see you, egg allergy parent! You're doing an incredible job. And I want to make feeding your child easier on you. So here are 33 egg-free meal and snack ideas that I hope will reduce the mental load, workload, and stress that comes with feeding a child with an allergy.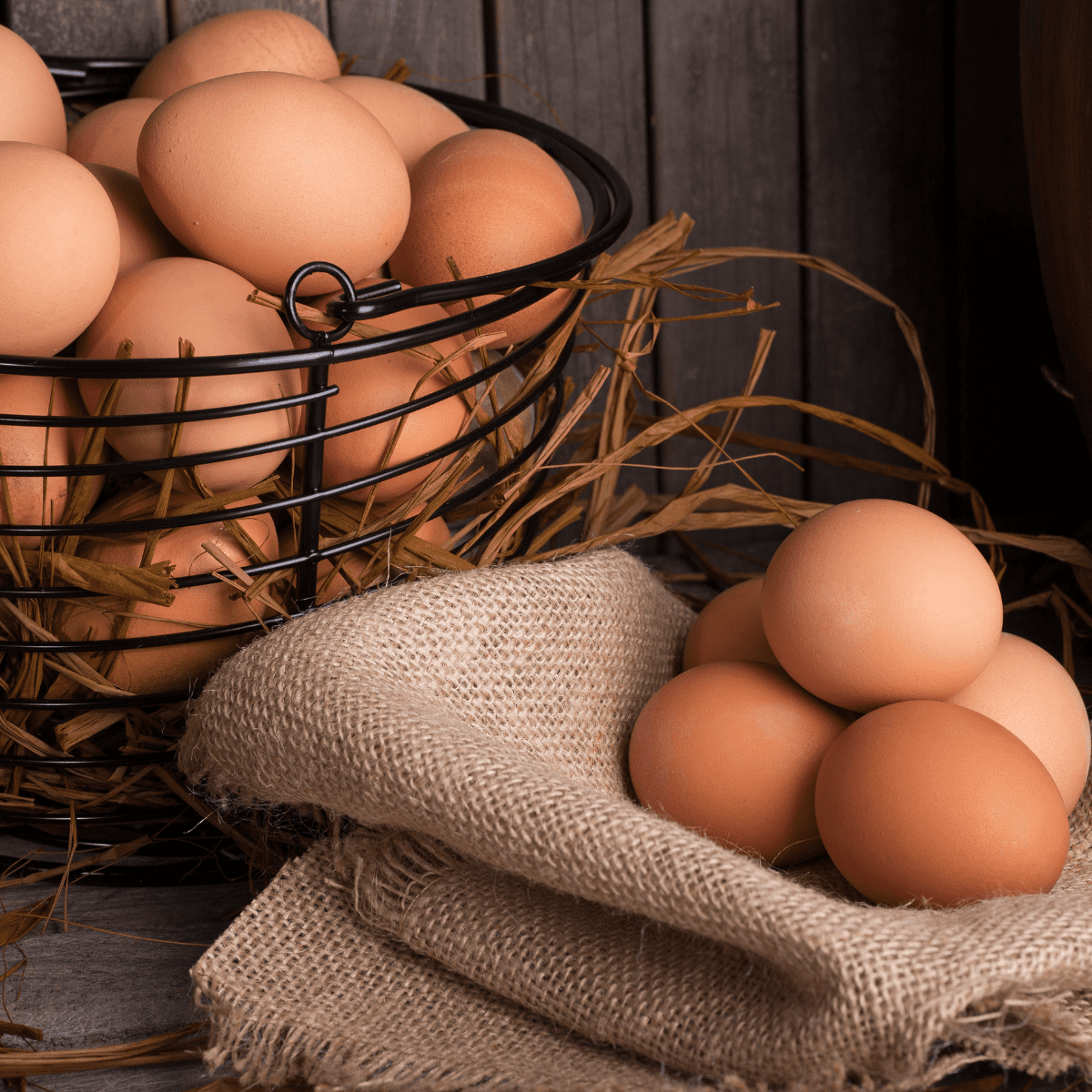 Intro to Food Allergies
Food allergies affect about 8% of kids, which makes them one of the most common childhood ailments—and one of the biggest feeding struggles for parents! (The only thing harder than your child screaming "I don't like this!!!" is a doctor calmly telling you "if they eat this, they'll get sick".
Kids can be allergic to any food, but the top 8 allergens are:
Wheat
Eggs
Soy
Peanuts
Tree Nuts
Dairy
Fish
Shellfish
And—yay!—on January 1st, 2023, they added a ninth to the list:
Sesame
These 9 foods are the ones you'll be looking out for most often as the parent of a child with an allergy. Actually, as a parent in general, because so often, you'll need to send your child to their activities with allergen-free meals and snacks.
Egg Allergies in Kids
Within the top nine allergens, cow's milk and eggs are the ones that most commonly affect kids. Just under 1% of kids have an egg allergy, which makes it a very common allergy. Because eggs are used in so many foods like sauces and baked goods, this allergy is a tough one to navigate! Interestingly, though, about ⅔ of kids with egg allergies show a baked egg tolerance—meaning they can eat cooked eggs.
So if your child is allergic to eggs, there's some hope that they can eat more flexibly than you originally thought! But of course, take great care in testing this theory. If you know your child has an egg allergy, finding out if they can tolerate baked eggs is something you will want to do under the guidance of your pediatrician or allergist.
Making Breakfast for a Child with an Egg Allergy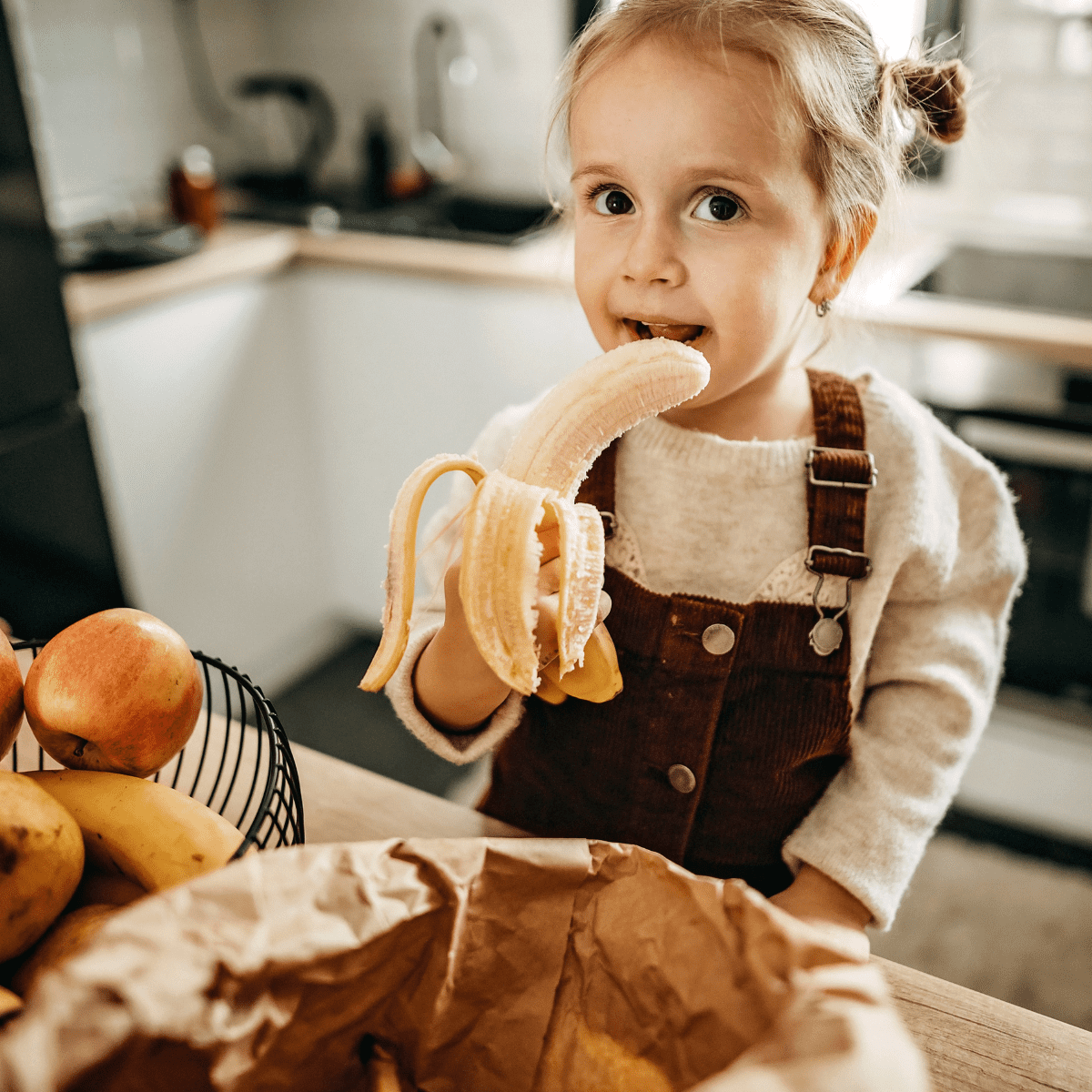 If you need to prepare breakfast for a child with an egg allergy, the first step is the most obvious one: avoid egg dishes. Scrambles, omelets, and traditional french toast are all out.
You'll also want to avoid any breakfast dishes with eggs baked into them (if they can't tolerate it), as many muffins, pancakes, and loaves have.
It's tricky to prepare breakfast without eggs. They're a great source of nutrients and a protein that many picky eaters will tolerate, so I know it's a bummer to have the omit them. But I promise eggs aren't the be-all, end-all of breakfast! And there are other great breakfast protein options out there like yogurt and milk.
Some tried-and-true baking swaps work just as well in baked goods, pancakes, and muffins, like the good old flaxseed "egg." And when in doubt, look for kid-friendly vegan recipes. Tofu scrambles, vegan pancake recipes, and vegan baked goods will always be egg-free! You can also try a vegan egg substitute like Just Egg if you want something closer to the real thing.
6 Egg-Free Breakfast Ideas
Yogurt parfait with fruit and toppings like chia seeds, sliced almonds
Cereal with whole milk (or non-dairy milk) and fruit
Egg-free pancakes or waffles with nut butter (or butter and pure maple syrup)
Toast with nut butter or avocado
Chicken breakfast sausage (Applegate brand is great) with sliced fruit
Prepping Lunch for a Child with an Egg Allergy
Thankfully, egg-free lunches are easier to find and wrap your head around than breakfasts are! Most sandwiches are already egg-free. Just skip the egg salad and avoid packing hard-boiled eggs. And if your child can't tolerate baked eggs, be sure to only include egg-free baked goods. (Keep reading for a list of egg-free pre-packaged snacks.)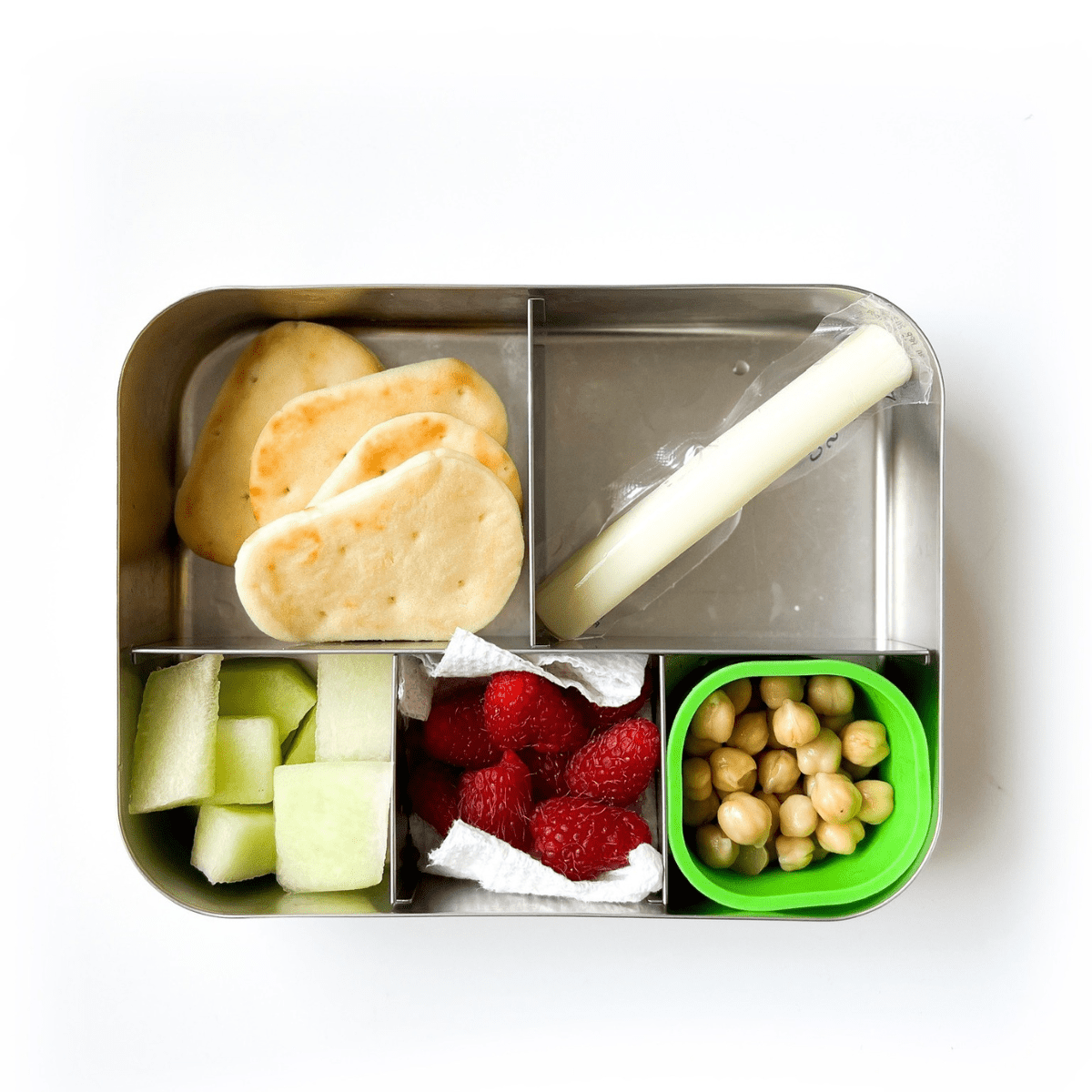 6 Egg-Free Lunch Ideas
Any sandwich other than egg salad (I like PB&J, deli meat and cheese, cucumber and cream cheese, hummus and veggies, and salmon salad.)
Lunchable-style lunches ("Charcuterie-style" if you're fancy!) Pack veggies with dips, crackers, tuna or salmon salad, and cheese
Pasta or pasta salad with a side of fruit and pumpkin seeds
Pita with hummus, carrots, and olives
A pre-made quesadilla with a side of sliced red bell peppers and vegan Ranch dressing to dip (vegan Ranch dressing is made without eggs!)
Turkey roll-ups (with or without a tortilla) with a side of Hippeas and fruit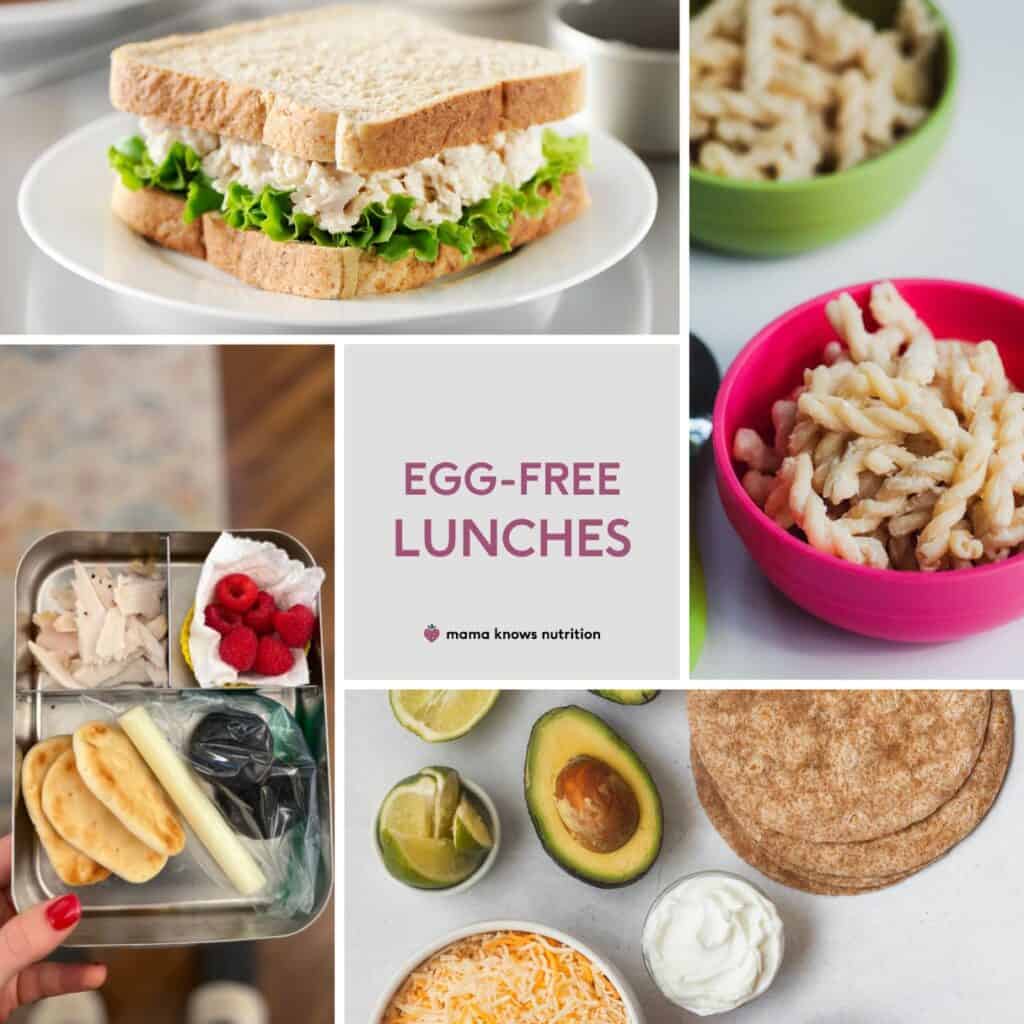 Packing Snacks for a Child with an Egg Allergy
Eggs are relatively easy to avoid in snacks. There are tons of egg-free snack options out there! But just like for breakfast and lunch, keep an eye out for baked goods made with eggs, and always check the ingredients on anything pre-packaged—even the items I'm recommending. Some can say "made in a facility that also processes eggs." So especially if you're working with a severe allergy, you'll want to take that into account!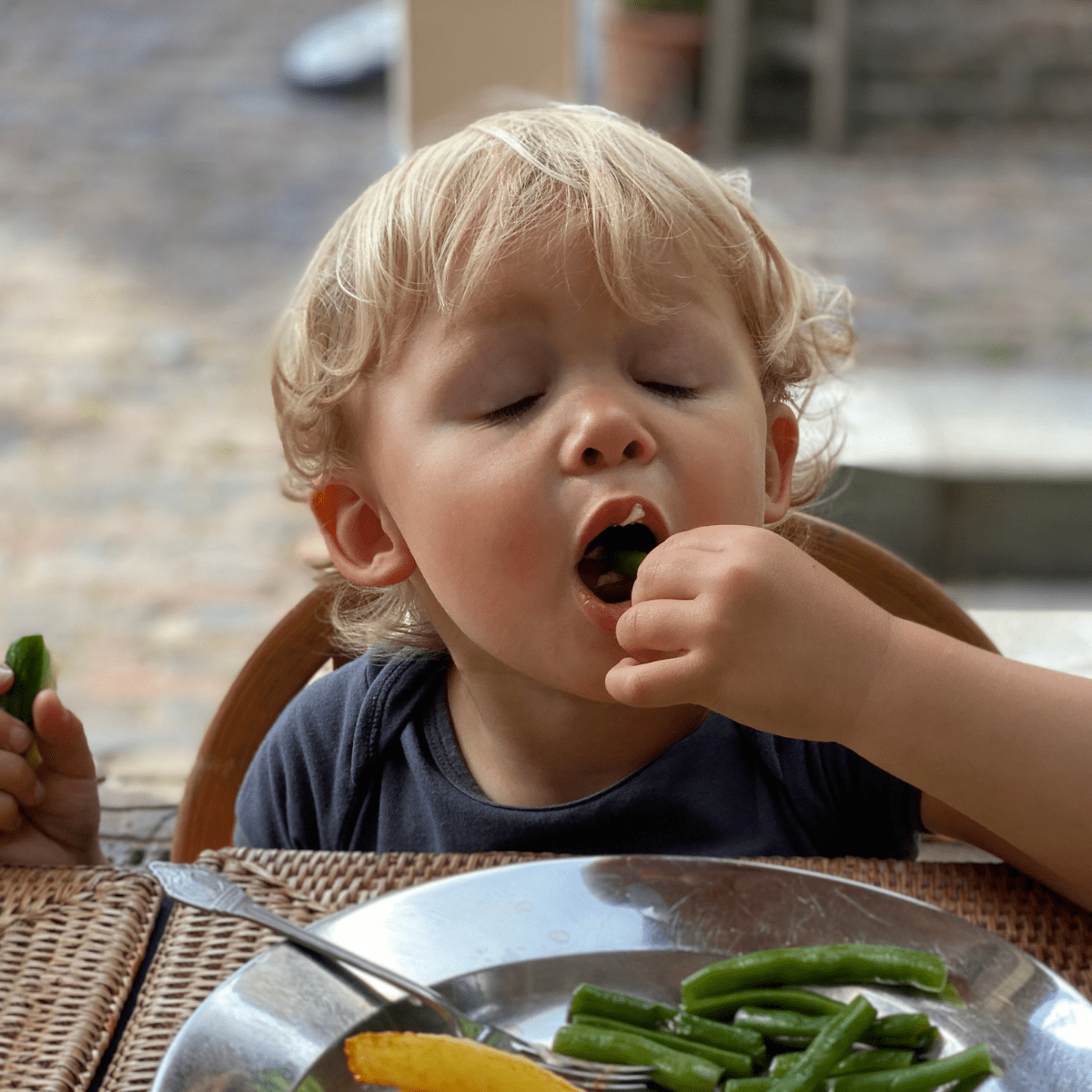 Here are some pre-packaged ideas for you, which I love for school, daycare, or anytime you're on the go, plus some snack ideas you can easily throw together at home!
21 Egg-Free Snack Ideas
Packaged Snacks
Skout bars (use code MAMAKNOWS for 20% off!)
Dino bars (use code MAMAKNOWS10 for 10% off!)
Larabars
Cerebelly bars
KIND bars
Babybel cheese
Freeze-dried fruit packs
Applesauce or other pouches
Hippeas
Harvest Snaps or other pea snacks
Nuts (For ages 4+)
Popcorn (For ages 4+)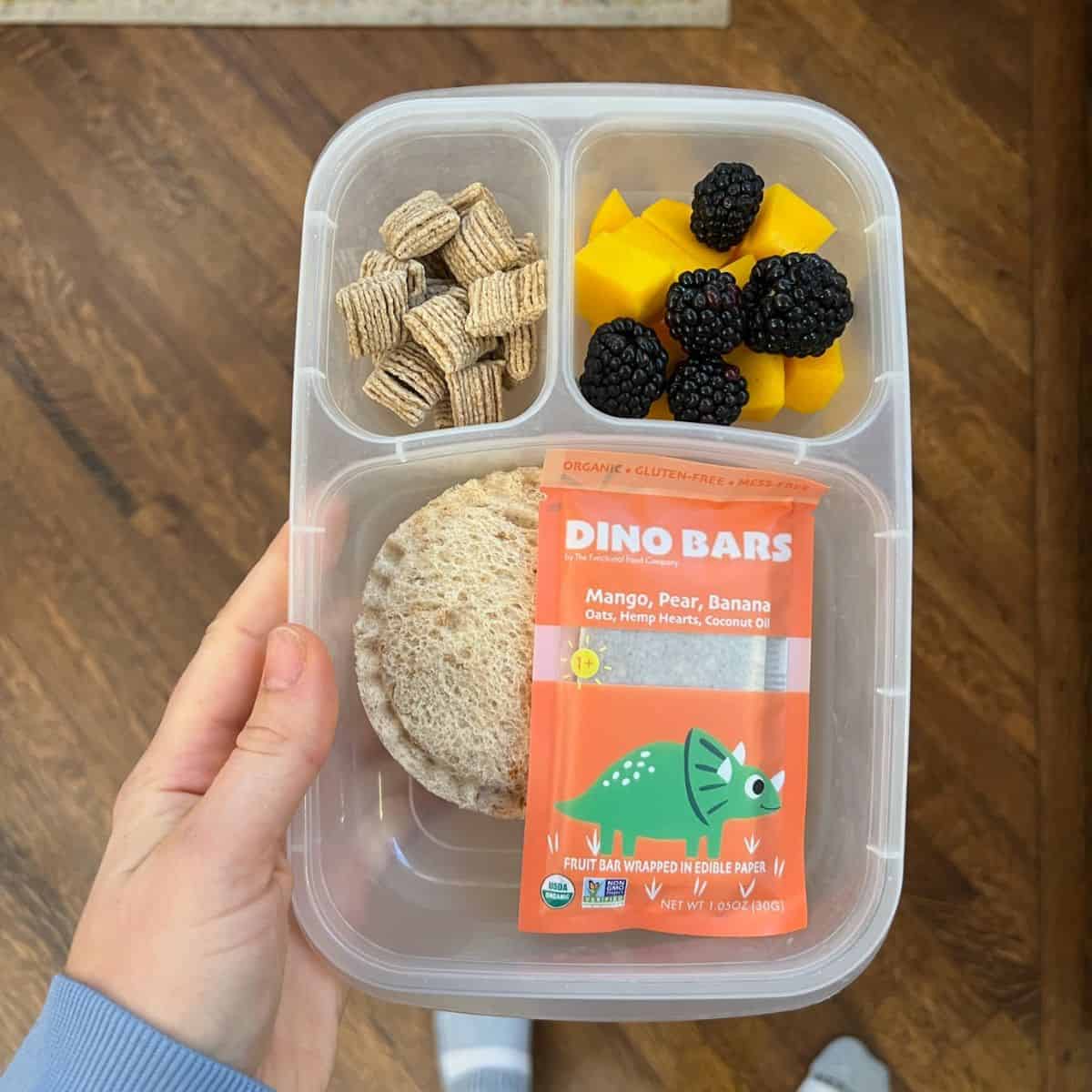 Throw-Together Snacks
Rice cakes with topping

Some of my favorite combinations:

Thin brown rice cakes with cashew butter and crushed freeze dried raspberries
Chocolate rice cakes with peanut butter
Brown rice cakes with hummus
Brown rice cakes with peanut butter and thin sliced banana

Apple slices with cheddar cheese
Pear slices with yogurt
Ants on a log
Dry cereal
Veggies or pretzel thins with hummus
Fruit (dried, fresh fruit, or applesauce)
Plain Greek yogurt with sprinkles on top
Cottage cheese with grapes
Sliced cheese and Triscuits
Need More Meal Planning Advice? Book A Nutrition Consultation!
One-on-one nutrition consults let you get answers from a kids' dietitian who knows how to help your specific child. Book a call, ask us all your questions, and we'll give you advice on how to get them the right nutrition—over the phone or via video chat.